Grand Rapids, USA

Certificate, Associate's, Bachelor's, Master's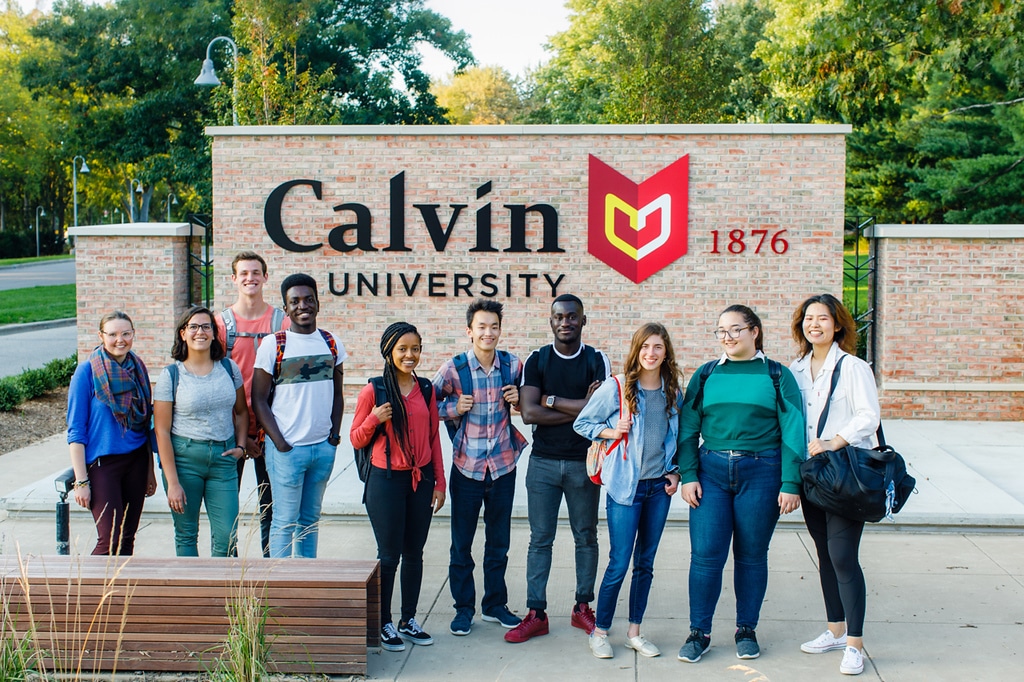 Calvin University, founded in 1876, is a Christian, diverse, and academic community dedicated to rigorous intellectual inquiry. Calvin students study the liberal arts and select from a broad range of majors and professional programs. The university fosters scholarship that creates new knowledge, that performs creative work, and that sustains natural and cultural resources. A Calvin education, marked by scholarly engagement with enduring questions and emerging concerns, prepares students to answer God's call to live and serve in God's world as agents of renewal. Calvin hosts a 13% international student body, 14:1 faculty to student ratio, and small class sizes that provide individual classroom instruction.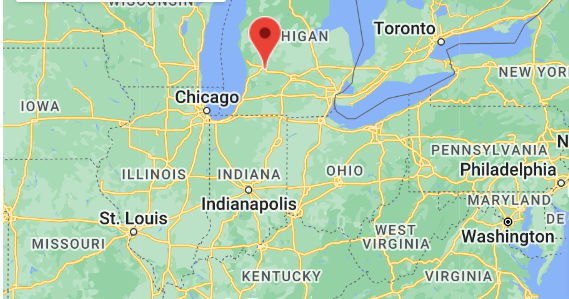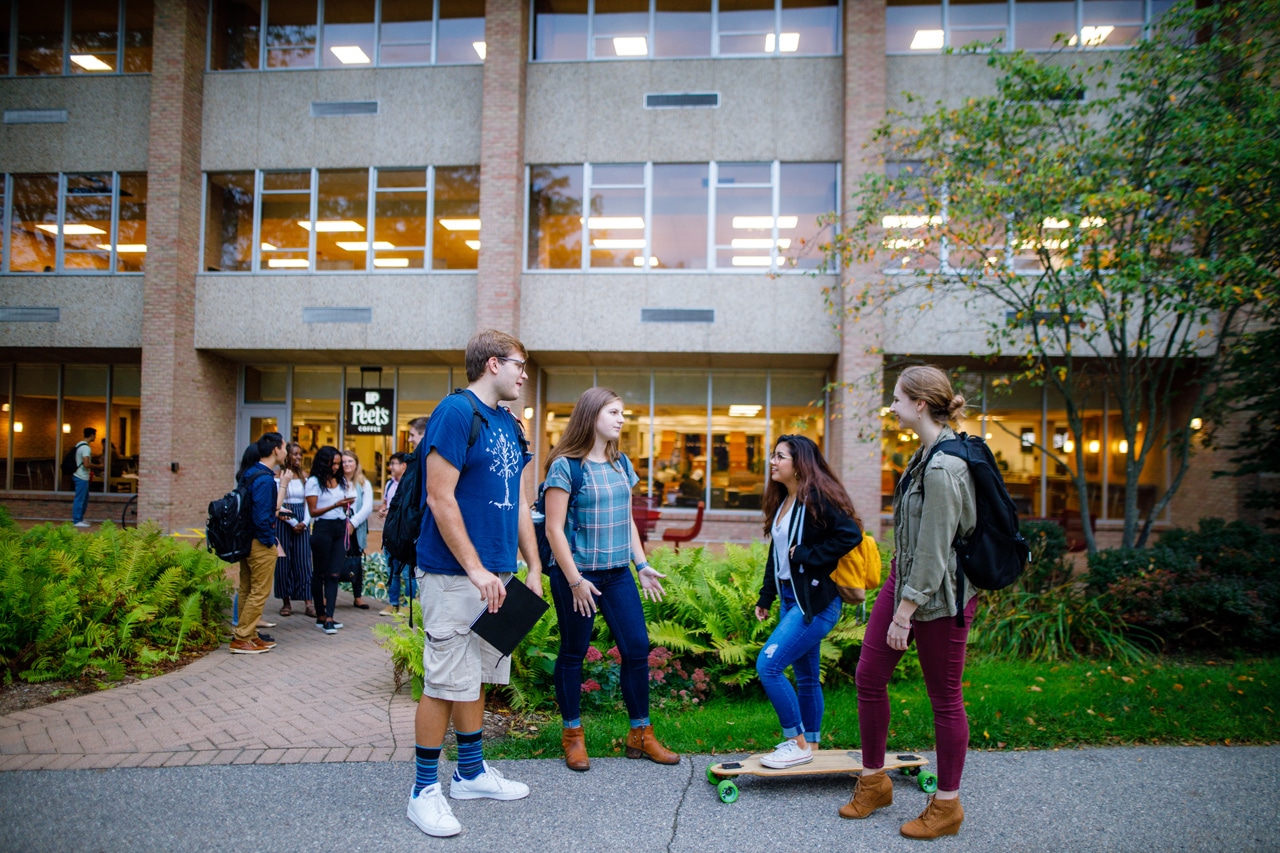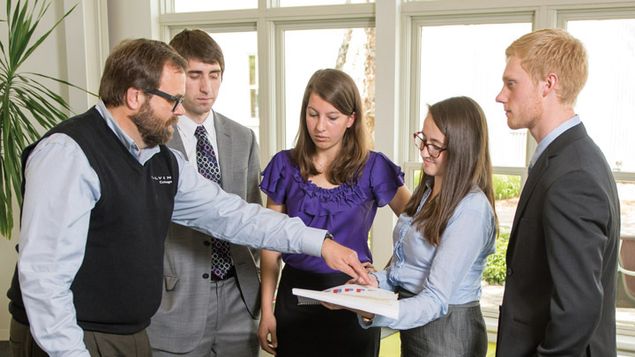 What's amazing about the business program at Calvin? You'll have remarkable internship opportunities. Your professors will be industry leaders and committed Christians. And your classes will tackle real-world business problems through practical experiences, creative solutions, Christian ethics, and adaptive thinking. Tracks in Marketing, Finance, Accounting, Financial Planning, Human Resources, Supply Chain Management, Entrepreneurship.
Proof of high school/secondary school completion, ACT/SAT or IELTS, TOEFL, Duolingo test results (possibly waived), recommended high school classes of math, natural sciences, social sciences, foreign language.
"At Calvin, I truly felt like this was where I belonged. Jason Stansbury, my business ethics professor, became my career mentor. I wouldn't be as successful as I am now if it were not for the career advice he has given me."
We hear it again and again from employers: Calvin engineering alumni have the technical skills expected of graduates from much larger programs, but also the critical thinking and communication skills you'd expect from a top Christian liberal arts university like Calvin. They are able to design creatively, even outside of their specific disciplinary focus, and can adapt to a constantly evolving field. Tracks include Chemical, Mechanical, Electrical & Computer, Civil & Environmental, Biomedical.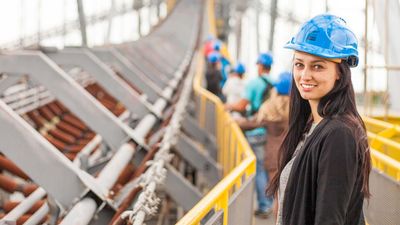 Proof of high school/secondary school completion, ACT/SAT or IELTS, TOEFL, Duolingo test results (possibly waived), recommended high school classes of math, natural sciences, social sciences, foreign language.
"Coming to Calvin, I was looking for quality education, but also more. I knew my college years would be very important, so I was looking for a place where I could make unforgettable memories and have life-changing experiences. I knew I needed room to grow and learn about myself - and I definitely found that at Calvin."
International Summer Academy
Come join us for four weeks of on-campus learning to prepare for attending a university in the U.S. You'll take a course for credit, improve your conversational and academic English skills, and become confident in who you are in a safe, welcoming environment.
This program provides an academic and cultural immersion experience to prepare upcoming high school/secondary school sophomores, juniors, and seniors to attend a university in the U.S. Students will live on campus and experience university life while participating in one of two study tracks (academic or language), and will have access to Calvin's state-of-the-art fitness facilities for activities like rock climbing and swimming. Aditionally, students will participate in group devotions and outings such as a trip to Chicago.
International students living in the United States, international students living abroad, or Americans living abroad qualify for this program if they meet the following criteria:
~ Students who are currently enrolled in their freshman, sophomore, junior, or senior year in high school/secondary school
~ Students who have an advance English language level (academic track), or an intermediate English language level (English immersion track)
The cost of the program covers tuition, room and board, books, and activities. International Summer Academy students qualify for the $4,000 Mosaic Scholarship as well as other merit-based scholarships if they later enroll at Calvin University for full-time undergraduate study.